Ann Begeman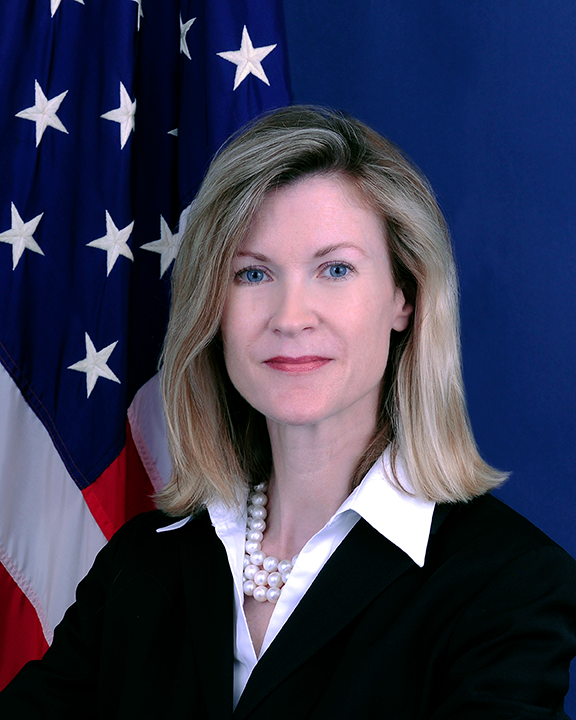 Ann Begeman joined the Surface Transportation Board on May 2, 2011, bringing over 20 years of transportation policy experience to the agency. Ann was honored to serve as the Board's Chairman and Acting Chairman between January 2017 and January 2021, and as Vice Chairman during 2011, 2013, 2014, and 2015. Her second five-year term expired December 31, 2020, and by statute, remained at the Board one additional year.
Ms. Begeman's tenure was marked by her commitment to working with her Board Member colleagues and Board staff to improve the agency's accountability, transparency, and timeliness. Key initiatives include amending the Board's ex parte communication regulations to allow more open dialogue between stakeholders and the Board, reforming the Board's rate review processes to ensure that all shippers—including those with smaller disputes—have access to rate review, addressing concerns related to railroad practices and policies regarding demurrage and accessorial charges, and overseeing administrative improvements to help modernize the agency. She also ensured that the Board closely monitored rail service across the national network, enabling the Board to quickly address service challenges as they arose. Ann was a 2020 Railway Age Women in Rail award recipient.
Prior to her appointment to the Board, Ann held U.S. Senate staff positions, playing a key role in crafting major transportation legislation, including the ICC Termination Act, which sunset the Interstate Commerce Commission and created the Board. She served as the Republican Staff Director for the U.S. Senate Committee on Commerce, Science, and Transportation under the leadership of U.S. Senator Kay Bailey Hutchison and as the Committee's Deputy Staff Director and Transportation Policy Advisor under the leadership of U.S. Senator John McCain. Ms. Begeman also served as Legislative Director and Acting Chief of Staff for Senator McCain. Ann first began working on transportation policy as a Legislative Assistant to U.S. Senator Larry Pressler. She also worked in the private sector, serving as a benefits specialist in Human Resources for First American Bankshares, Inc.
Ann is a native of Humboldt, South Dakota. She earned a B.S. in business administration from the University of South Dakota.